The management of JHK TRADER Group, aware of the relevance that today has for the company to satisfy the needs and expectations of its customers, set up all the necessary resources to ensure that the activities developed of "Marketing and distribution of promotional textile garments", "marketing of personalized promotional clothing and other accessories" and "silk-screen printing of promotional textile garments and accessories", respectively, meet the requirements of UNE-EN ISO 9001: 2015 and UNE- EN ISO 14001: 2015 establishing an Integrated Management System to this effect.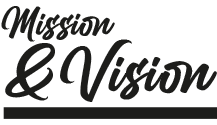 The mission and priority objective of JHK TRADER, S.L, JHK T-Shirt Canary Islands S.L., JHK France S.A.S., JHK USA LLC, S&S, S.L., and TOTAL SHIRT S.L. as a company that "markets and distributes promotional textile garments", "markets personalised promotional textile garments and other complements" and "prints garments and promotional textile accessories" respectively, is to fully satisfy our customers and comply with the legal and regulatory requirements, along with operating with an environmental commitment through the ongoing improvement of the organisations (less waste, minimal use of supplies, control over emissions to the atmosphere and spillages), as well as preventing pollution.
Our organisation's vision is to establish safe operational centres for all the organisation's members, satisfy our customers' needs, encourage our employees to train to provide better quality customer service, and adopt the necessary awareness about our environmental responsibility, as well as continuously promoting an internal and external culture regarding preventing pollution.